20/12/2017
---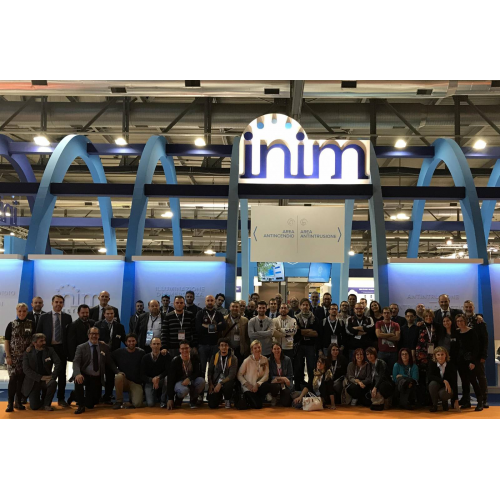 At the 2017 edition of the Sicurezza Milano Fair INIM Electronics have participated with a stand of great impact, but above all rich in news and interesting initiatives.
News on all product ranges and in particular on a cutting-edge intrusion system, a new control panel Prime.
A whole new platform, all Italian and with great potential for development, designed - as well as for superior performance - to protect security professionals from phenomena such as online sales or do-it-yourself that penalize industry specialists. Prime wants to represent a technological advancement but above all it wants to innovate the way of conceiving the distribution.
The world of the new Prime has immediately fascinated the numerous visitors of the Inim stand, who have deepened and discovered, thanks to the Inim technical staff at the fair, all the advantages.
A novelty in the market with cutting-edge features, advanced technology and suitable for any context. Available in 3 models, from 10 to 240 terminals, with integrated network card and compliant with EN50131 grade 3, Prime is compatible with all existing Inim devices and can be natively managed by Inim Cloud, fully exploiting its functionality.
Prime manages up to 30 areas, has the possibility to have up to 4,000 events and is equipped with USB on board. The new Inim control panel also has an optional PrimeLAN board with webserver functions, graphic maps, e-mail and ONVIF video verification that make it even more performing.
The birth of Prime is linked to a new concept in which Inim becomes a spokesperson. The new generation of Inim installer: the Identified Installer.
This figure created by Inim to ensure the professional work of installers also allows, once entered the category, to access a number of advantages and privileges.