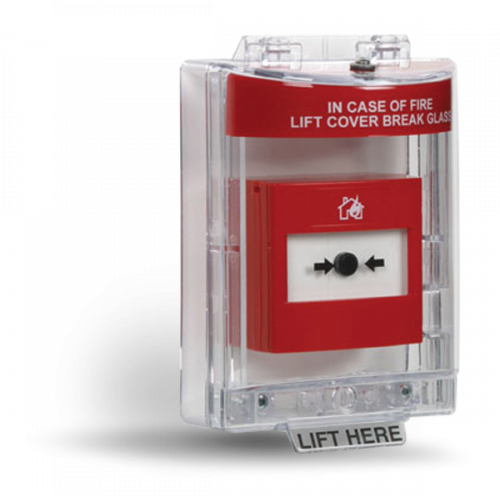 IACPP20
Transparent weatherproof cover for manual callpoints
Transparent weatherproof cover for manual callpoints, suitable for outdoor applications.
The unit fits neatly over the callpoint and is sealed by gaskets which prevent dust, grime and water from coming into contact with the device.
Access to the device is gained by simply lifting the cover.
A battery-powered beeper activates automatically when the cover is lifted, in order to dissuade malicious alarms.