Why choose Inim?
Every Inim device is designed, tested and manufactured in Italy to reach the highest levels of constructive excellence. Each device is a reliable, secure and certified product. Inim protects airports, theatres, hospitals, stately homes and numerous prestigious buildings of international interest. And now Inim's expertise is stepping into the home.
Wherever you are, control of your home will be at your fingertips.
Thanks to the Inim Home app you can remotely secure your home and manage your home-automation appliances. Simply by tapping on the screen of your Smartphone or tablet. Remote security, home-automation and system control are made available thanks to the power of the Inim Cloud.
FIND OUT MORE
What is a security system?
A security system is a set of intrusion and fire alarm devices that work in an integrated way to protect your premises. Choosing an Inim security system means opting for a professional, fully approved and certified system..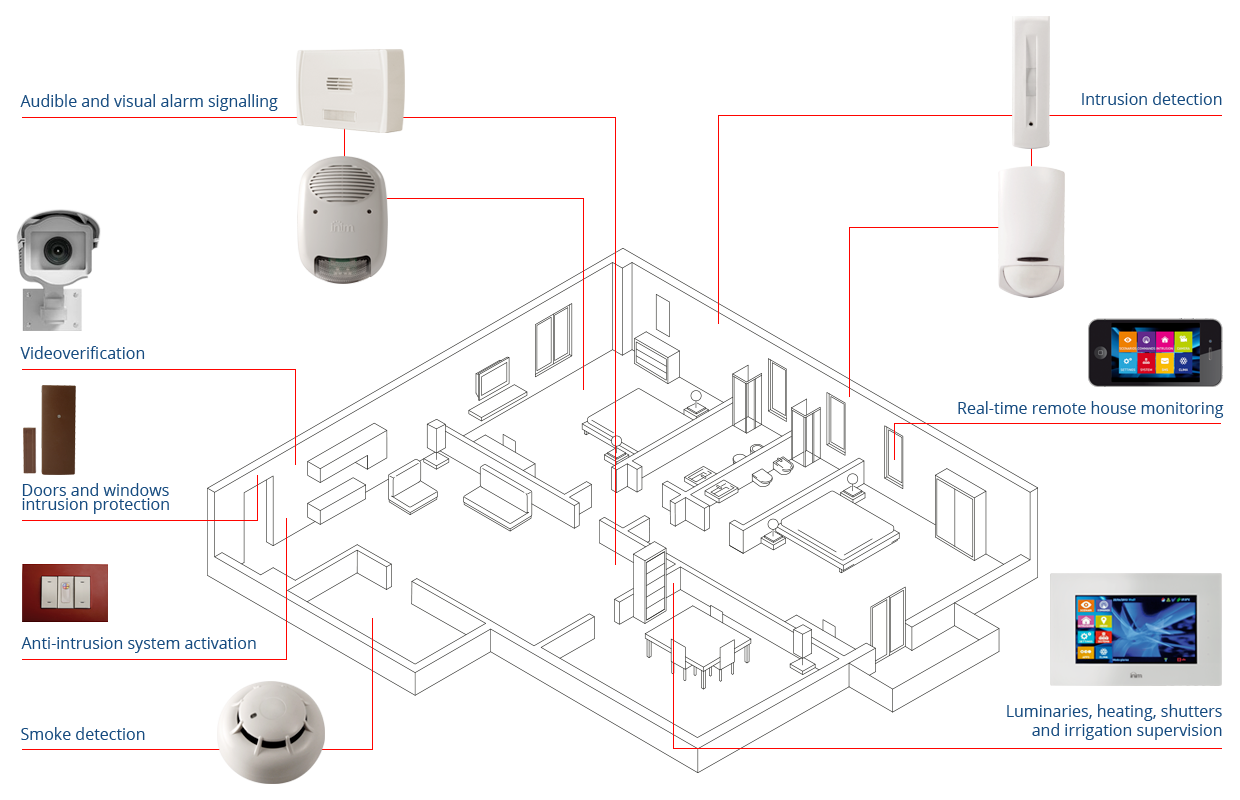 Check the National and European certifications obtained by Inim products.
FIND OUT MORE