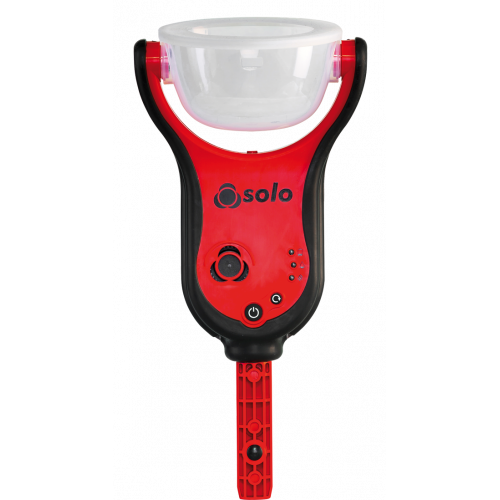 SOLO365
Smoke Detector Tester
New SOLO365 is a smoke detector tester kit based on a cartridge for aerosol generator and no longer need spray can.
Powered by internal Lithium Ion Battery Pack.
The Solo 365-001 Electronic Smoke Detector Tester kit contains:
SOLO 356 Head Unit x 1;
SOLO 370 Lithium Ion Battery Pack x 1;
SOLO 371 Smoke Generator x 1;
SOLO ES3 Smoke Cartridge x 1;
SPARE 1060 SOLO Charger and USB Lead.