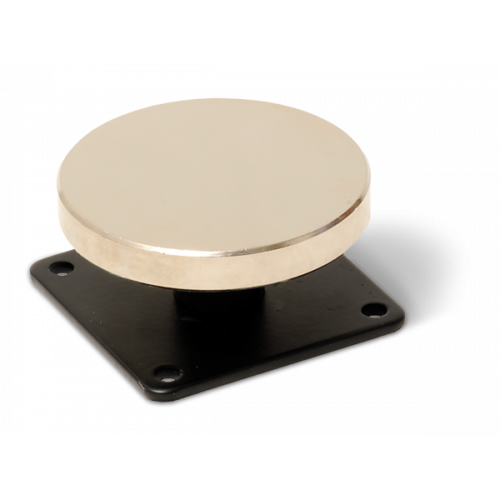 DR01810Z
Fixed counterplate with base in zinc plated steel
Fixed counterplate with base in zinc plated steel for DR18101 magnets. Complessive
Dimensions 65 x65 x 33mm.
Besides signalling the outbreak of fire, one of the main functions of automatic fire-detection systems is to restrict the fire by releasing fire doors normally held open by electromagnetic holders.
The following section describes an array of hold and release devices suitable for the majority of fire doors.