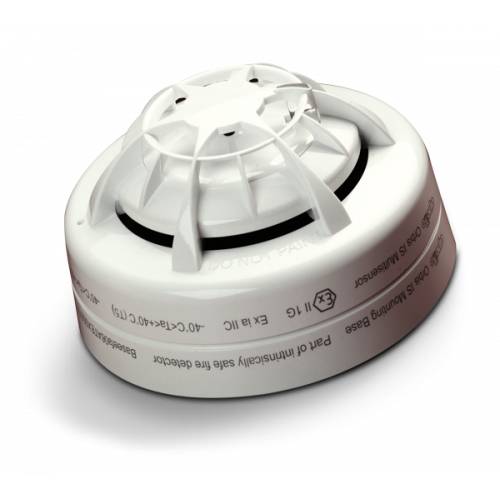 ORB-OH-53027
IS Conventional optical smoke/heat detector
category II 1G Ex ia IIC T5 (T4 to Ta<60°C)

ORBIS IS (Intrinsically Safe) is a range of conventional detectors which have been especially designed and approved for use in inflammable atmospheres. 
These products are certified BASEEFA (British Approval Service for Electrical Equipment in Flammable Atmospheres) in compliance with BSEN60079-0:2004, IEC60079-0:2004, EN5002:2002, EN/BSEN/ IEC60079-26:2004 Category II 1G Ex ia IIC T5 (T4 to Ta < 60°C).
The principles diagram (below) illustrates the wiring method required for IS addressable detectors and the accessories to utilize.