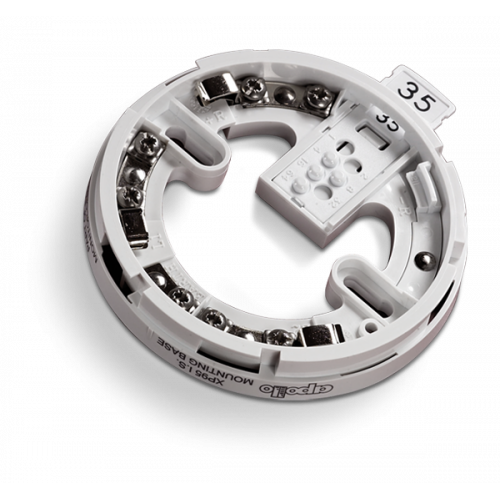 45681-215
IS Mounting base for addressable detectors
XP95 IS (Intrinsecally Safe) is a range of detectors which have been especially designed and certified for use in inflammable atmospheres.
These products are certified BASEEFA (British Approval Service for Electrical Equipment in Flammable Atmospheres) in compliance with EN50014 and EN50020 and approved E Ex ia IIC T5 (T4 to Ta < 60°C).
The principles diagram (on the right) illustrates the wiring method required for IS addressable detectors and the accessories to utilize.