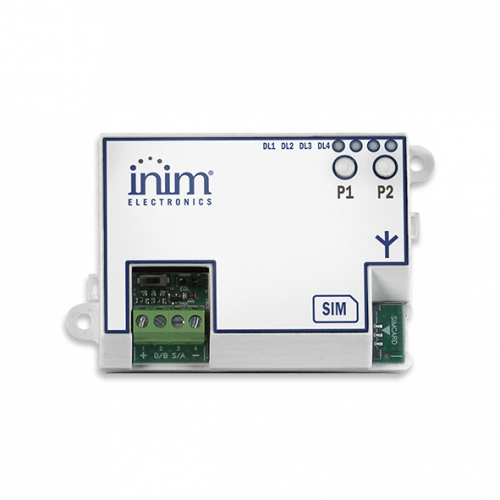 Nexus
GSM module, integrated I-BUS
Nexus and Nexus / G are devices for GSM connectivity on 2G second generation networks.
Once connected to the control panel, Nexus devices provide an additional communication channel in addition to the PSTN, a channel from which it is possible to send voice or digital calls over the GSM / 3G network.
With Nexus, the control panels send automatic or customizable SMS messages for each event, and the control panels can also receive commands sent via SMS. So you can enable or disable scenarios and outputs, request the status of the device and much more. The same operations are also possible with the recognition of a given caller number (CallerID).