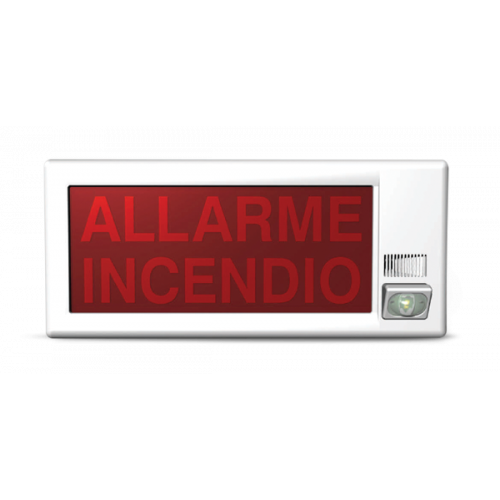 ESS022
Addressable warning sign
Visual/Audible alarm sign with certified EN54-3 audible signal capability and certified EN54-23 visual signal capability.
The sign comprises an EM312SR module. It must be connected to the loop and a 24Vdc power source.
As well as activating warning signals, this device provides an input for a conventional alarm button and a relay for the control of an electromagnetic stop.
It is a cost-efficient solution for the complete control of a Fire Exit (REI Door).
| | | | |
| --- | --- | --- | --- |
| Sound output @ 1m | Light output | Dimensions | Current consumption |
| 92 dB | EN54-23 W4,6-9,1 | 293 x 130 x 75mm | 50 mA |