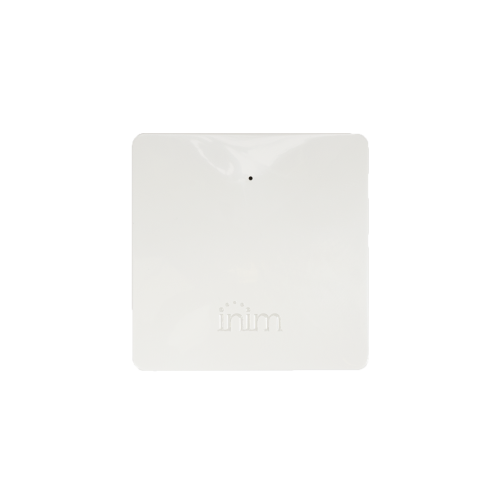 Air2-SenseTH100/W
Wireless room-temperature sensor
The Air2-SenseTH100/W temperature and humidity sensor (*) with wireless connection allows integration of the thermostat function inside the anti-intrusion control panel.
The 4-value programmable hysteresis ensures device efficiency, furthermore the rear bracket with which it is equipped allows for quick and simple installation by means of a screw or double-sided adhesive tape. 
It is possible to configure up to 15 probes connectable to the control panel and simultaneously manage up to 15 climate zones equipped with their own independent thermostats.
The incorporated 3V CR2032 lithium battery can be replaced by the end user without generating a tamper signal when the casing is opened. 
(*) The availability of humidity detection depends on the version of the control panels and the Air2-BS200 transceiver.
Technical features

Operating frequency

868MHz

Communication type

Two-way

Modulation

GFSK

Channels

3

Probes connectable to the control panel

15

Temperature range

-10°C ÷ +60°C

Reading accuracy

±0.3°C

Programmable hysteresis

0.1 / 0.2 / 0.3 / 0.4 °C

Dimensions

55 x 55 x 13 mm

Weight

22 g