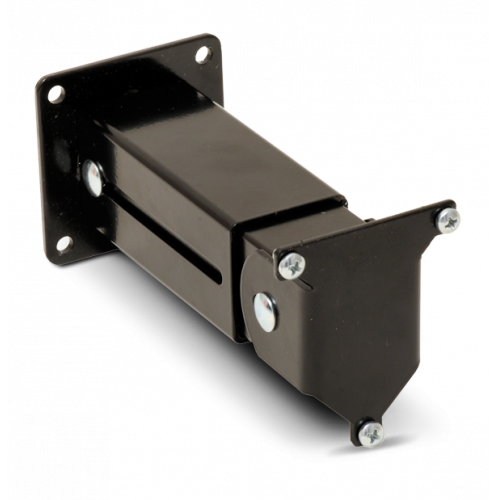 DR01740
Telescopic bracket
Extendable square section column 40 x 40 mm for horizontal fixing to the wall or vertical to the floor of the electromagnets for fire doors.
Body in black painted steel.
Plate for fixing the 180 ° adjustable electromagnet.
Length 140 mm (adjustable up to 200 mm).
Besides signalling the outbreak of fire, one of the main functions of automatic fire-detection systems is to restrict the fire by releasing fire doors normally held open by electromagnetic holders.
The following section describes an array of hold and release devices suitable for the majority of fire doors.