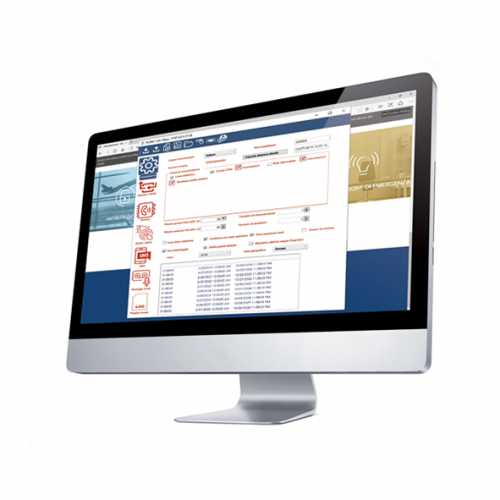 F-COM/Studio
F-COM/STUDIO
Configuration and diagnostic software for F-COM universal communicator  
The F-COM Studio software provides a quick and easy way to configure universal communicators for F-COM series fire detection and alarm systems, it provides a section in which the user can configure voice messages using either audio files or the text to speech converter, a database for customer management and a diagnostic section where it is possible to check the status of the communicator in detail.
MAIN FEATURES:
•             Data Base for storage of the data of each individual installation
•             Communication via USB port with the F-COM communicator
•             Management of Contacts directory (Voice, Digital, SMS texts)
•             Configuration of connection terminals with the control panel, real-time diagnostics
•             Flexible, simple and intuitive Events/Actions configuration
•             Configuration of voice messages using audio files or the Text to Speech Converter
•             Configuration of customized SMS texts
•             Viewing of the events log saved in the communicator
•             Diagnostic section for real-time viewing of the communicator status and details of any faults
As required by the reference standard, all unattended fire detection and alarm systems (IRAI) must be equipped with an EN54-21 certified remote communicator. The F-COM universal communicator, thanks to its versatility and ease of configuration, is capable sending, on activation of its input lines, voice calls (it includes a memory for voice messages configurable via audio recorder or text to speech converter), digital calls via the most widely used communication protocols and SMS texts. Thanks to the graphic display and the intuitive user interface the F-COM communicator is easy to use, effective and adapts to any control panel of any make and model. The F-COM is capable of remotely transmitting any condition whether alarm, fault or freely configurable via the wired Telephone line, GSM Line or 3G data line. The communicator is equipped with its own EN54-4 certified internal power supply that houses two 12V 1.2Ah batteries (not included).