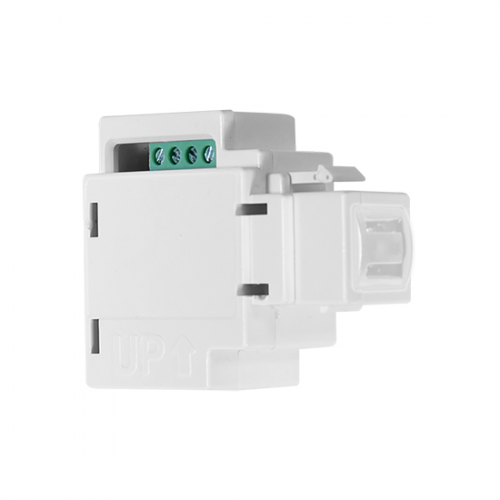 SenseTH100/H
On-BUS temperature sensor
SenseTH100/H is a high precision and reliability indoor ambient temperature sensor. It connects to the control panel via BUS and allows you to adjust the temperature of each zone of the house.
The device is compatible with all RJ45 adapters of the electrical series of the main manufacturers, offering practicality and flexibility. In this way, it is possible to install multiple temperature sensors in various zones and areas of the house in a simple way.

The sensor does not require manual calibration and is able to react to temperature changes in just 10 seconds.