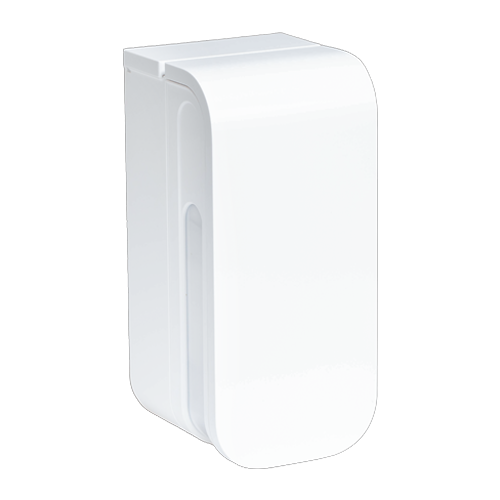 Air2-BXS-RAM(W)-NB
Wireless dual IR curtain motion detector
The Air2-BXS-RAM(W)-NB wireless motion detector combines the reliability of traditional anti-intrusion alarm systems and the enormous installation flexibility of wireless alarm systems.
The two PIRs located on each detection side are independently adjustable and trigger the alarm signal only if both IR beams detect intrusion, thus reducing potential false alarms caused by the movement of small pets.
The built-in UT100/S universal wireless transmitter, the use of materials with high resistance to UV rays and integration with fixed CCTV or PTZ cameras make the device an extremely effective tool that ensures security in homes and building structures with gardens, terraces or balconies.
The Air-BXS-RAM (W-NB detector is also equipped with anti-masking and self-test functions and has IP55 grade of protection for outdoor use.
Air2-BXS-RAM(W)-NB: Wireless outdoor perimeter detector with built-in UT100/S universal wireless transmitter
BXS-RAM(W)-NB: Wireless outdoor perimeter detector