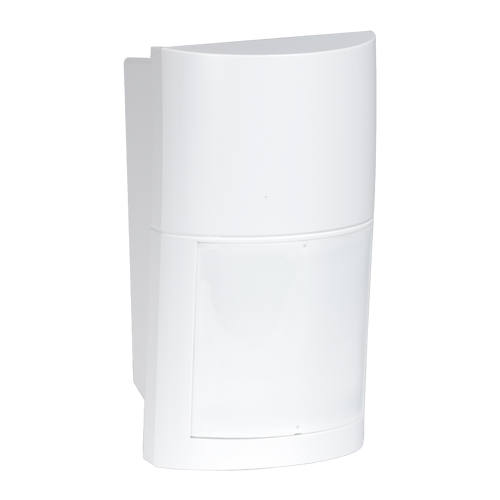 Air2-QXI-RDT-NB
Wireless dual technology IR-microwave motion detector for outdoors
The Air-QXI-RDT-NB motion detector for outdoor alarm systems is characterized by a high installation flexibility typical of wireless systems, thanks to the integration of the wireless UT100/S universal transmitter and the provision of multiple selectable mounting levels.
The Quad PIR and the microwave sensor with which it is equipped provide a coverage area of 120° and a maximum range of 12 m. Furthermore, the self-test function allows you to immediately check the proper functioning of the detector.
The device provides anti-blinding protection against attempts to blind or cover the detector lens and the IP54 grade of protection for outdoor use. 
Air2-QXI-RDT-X5-NB: Wireless outdoor volumetric detector with built-in UT100/S universal wireless transmitter
QXI-RDT-X5-NB: Wireless outdoor volumetric detector