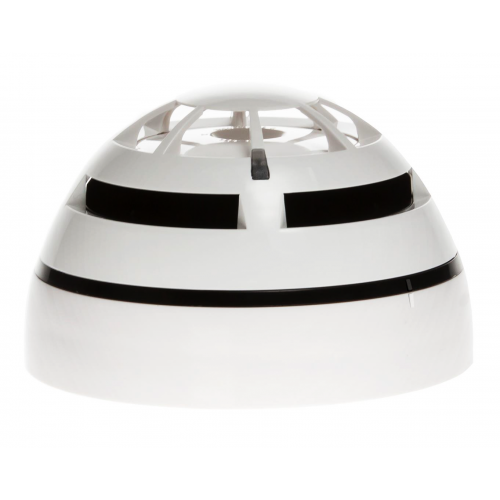 L-MC-SG
Wireless Optical Smoke/Heat Detector
The Libra wireless system offers an excellent solution for all those fire detection applications which would find a traditional hard-wired system installation to be either unfavourable or cost-inefficient, places such as: hotels, museums, churches or similar cultural sites.
The Libra is the ideal way of enhancing a traditional hard-wired analogue addressable fire detection system with wireless devices.
This is done by means of a translator which allows the control panel to manage both the translator and its devices as loop devices. The loop-powered system translator supports as many as 32 devices,
it communicates with the control panel using the same protocol as the hard-wired devices.
All the commands used by the VEGA range are valid for all VEGA wireless devices: optical smoke detectors, heat detectors, multicriteria detectors, input modules, callpoints, sounders.
Features
On site programming
Two-way communication with the wire to wireless translator
Programmable sensitivity
High reliability and sensitivity
Flexible device installation on site SW supported
Convenience in mounting and service
Double battery (main and secondary) guarantees a correct supply for about 5 years. The battery status is monitored by the device
General technical characteristics
| | |
| --- | --- |
| Operational frequency | 868 Mhz |
| Radiated power | 0.01 – 5mW |
| Modulation type | GFSK |
| Frequency channel | 7 |
| Primary battery | CR123A |
| Secondary battery | CR123A |
| Temperature | -30°C +70°C |