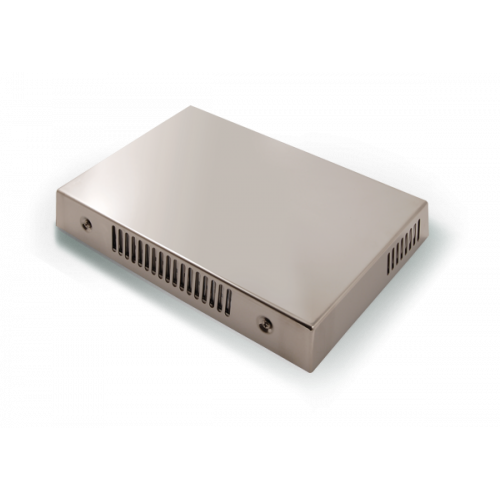 NRB100
Self-Powered hornstobe in stainless steel for outdoor installation
The NRB100 self-powered hornstobe is a highly efficient, heavy duty signalling device housed inside a stainsteel enclosure.
A microprocessor continuously monitors all the device parameters and ensures high reliability and high-rate performance.
Separate horn and flasher activation inputs provide maximum application flexibility. Horn signalling is managed by two piezoelectric elements which generate 110dBA @ 3m.
NRB100 is capable of signalling open enclosure and dislodgement tamper on an output contact which providess 7 different balance modes.
The NRB100 is also equipped with an LED input which provides an ancillary signal inside the device.
Main features
Operating voltage 13.8V
Power voltage and alarm activation input
Alarm trigger input (B)
Flasher trigger input (F)
LED trigger input for ancillary signal (LED)
Programmable input polarity
Tamper signal contact with programmable balance resistance
Dislogdement and Open-enclosure protection
Piezoelectric horns
4 programmable tones
Battery test circuit
Parameter programming menu
Sound output
110dBA @ 3m
IP34 protection rating
Housing for 12V 2.1Ah battery
Dimensions (HxWxD): 203x293x52
Weight without battery: 1.5Kg