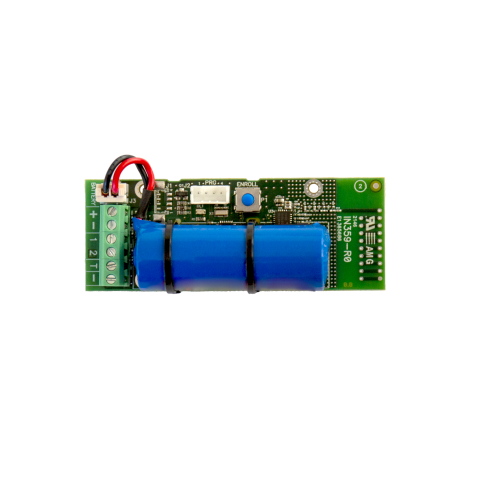 Air2-UT100/S
Universal wireless transmitter for alarm systems
The Air2-UT100/S universal transmitter provides wireless communication between a wired device and the anti-intrusion control panel, it is particularly useful for perimeter alarm installations where the wiring would make the connection between external devices and the control panel more difficult.
As well as two alarm signalling inputs (*), it is equipped with a power output that provides an electrical current of up to 3.6 V to the connected external components. 
The Air2-UT100/S also has an additional input for connecting eventual tamper contacts and a shock tamper protection that can be disabled, for protection against dislodgement attempts.  
(*) The availability of the second input depends on the version of the control panels and the Air2-BS200 transceiver.
Technical features

Operating frequency

868MHz

Communication type

Two-way

Modulation

GFSK

Channels

3

Battery

ER17505M - 3.6V 2800mAh Lithium dim. 17x50.5mm

Optional battery

ER34615M - 3.6V 14500mAh Lithium dim. 35x63mm

Dimensions

30x80x20 mm

Weight

39 g