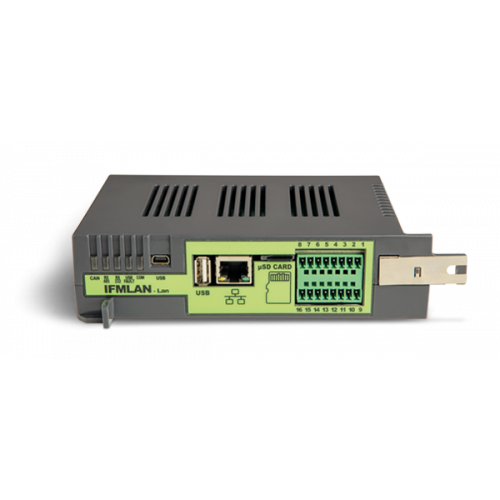 IFMLAN
Advanced TCP-IP service management module
Allows a second control panel connection to the Ethernet network and provides the following services:
Web Server for system control, management and maintenance;
Emails containing events details;
IP ONVIF camera interface for video verification;
remote communications via SIA-IP protocol;
BACNET protocol (subject to license);
ESPA444 protocol;
voice evacuation system management.
Each control panel can manage one IFMLAN module only.
IFM series modules connect to the CAN drive bar on the inside of the cabinets (max. 8 IFM modules per cabinet) depending on the required functions.

For the certification documents, refer to the relative control panel page in which the module is installed.