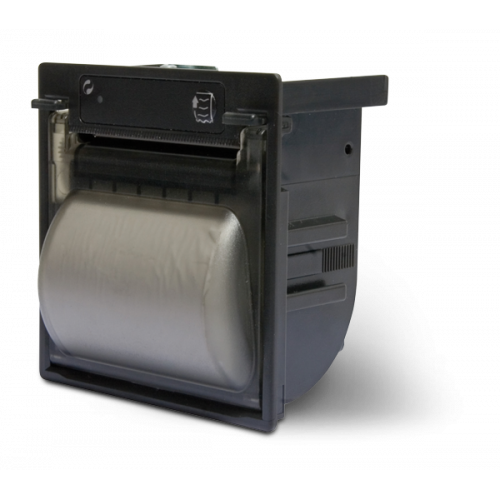 SmartLoop/PRN
On-front Printer Module
The SmartLoop / PRN printer module is installed on the front panel and is connected, by means of the cable supplied, directly to the main board of the control unit.

The form prints on the common rolls of 56mm thermal paper.
SmartLoop / PRN allows real-time printing of events or on-demand printing of portions of the central event log. it is also possible to print a complete report for each single loop in order to have a complete picture of the operating status and the amount of dust accumulated in the sensors.
The SmartLoop / PRN printer module can only be installed on SmartLoop / 1010-P and SmartLoop / 2080-P models.
Control Panel Models

By design

Optional attachment boards

Keypad and Display

48 Status LED board

SmartLoop >2L

SmartLoop PRN

SmartLoop INOUT

SmartLoop NET

SmartLoop PSTN

SmartLAN
SmartLAN/SF

SmartLoop/1010 - P

Yes

Yes

-

Yes

Yes

Yes

Yes

Yes

SmartLoop/2080 - P

Yes

Yes

Yes (Max 3)

Yes

Yes

Yes

Yes

Yes

SmartLoop/1010 - G

Yes

-

-

-

Yes

Yes

Yes

Yes

SmartLoop/2080 - G

Yes

-

Yes (Max 3)

-

Yes

Yes

Yes

Yes

SmartLoop/1010 - S

-

-

-

-

Yes

Yes

Yes

Yes

SmartLoop/2080 - S

-

-

Yes (Max 3)

-

Yes

Yes

Yes

Yes
Absorbed current by accessory boards

SmartLoop/2L

stby:20mA MAX:70mA

SmartLoop/INOUT

stby:40mA MAX:300mA

SmartLoop/NET

stby:40mA MAX:40mA

SmartLoop/PSTN

stby:20mA MAX:60mA

SmartLAN

stby:200mA MAX:200mA

SmartLAN/SF

stby:40mA MAX:40mA

SmartMimic

stby: 5mA MAX:50mA

SmartLoop/LED

stby:40mA MAX:80mA

SmartLoop/PRN

stby:0 MAX:1A

SmartLetUSeep/LCD

stby: 40mA MAX:50mA

SmartLetUSeep/LED

stby: 5mA MAX:50mA