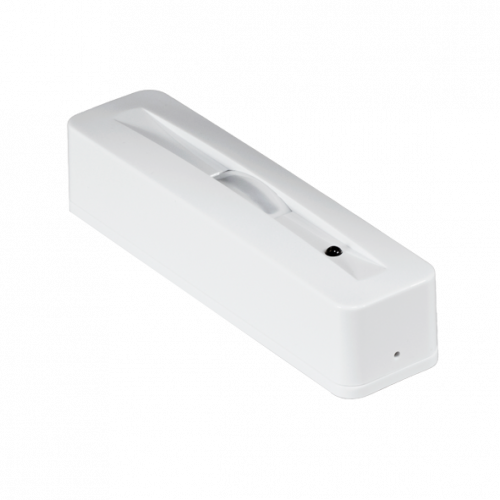 Air2-QDT600W
Wireless dual technology curtain detector with anti-masking function
The Air2-QDT600W detector from the QTech product line is designed to meet the protection and security needs of indoor environments and provides the ease of installation typical of wireless alarm systems. 
Dual infrared and microwave technology with 3m coverage range and 70° angle, accurate digital analysis and identification of the direction of the person crossing the path: Air2-QDT600W has highly advanced features to ensure maximum detection reliability. 
In installations covering gates or access points such as doors and windows, the anti-masking function protects the device from attempts at masking to which it is exposed, making it particularly suitable for perimeter applications.
The Air2-QDT600W detector is certified to grade 2 according to EN50131-2-4 and EN50131-5-3 standards.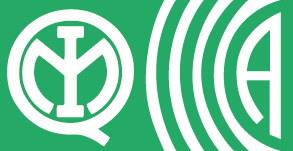 Frequently security professionals perceive the market need for a reliable, truly proficient wireless system. And now, thanks to INIM's perception of installer company needs, that system is available.
The first-rate "Air2" wireless system operates over 868MHz band and moreover uses two-way signal transmission technology. This means that all the system devices transmit and receive signals. This two-way transmission technology also means that the traditional receiver has been replaced by a superior device that not only receives but also transmits signals to all the system devices.
Therefore, the "Air2" system does not rely on one-way alarm signal transmission, like most wireless systems, but verifies the successful effect of the signal on the target device via a two-way wireless transmission channel. Security professionals will find the innovative operating principles and superior functions of the "Air2" wireless system more than convincing and will surely appreciate the advanced features of the system diagnostics.
The transceiver connects directly to the control panel I-BUS (INIM's peripheral communication bus) and allows fully-integrated management of all wireless and hard-wired devices. INIM's "Air2" high-performance wireless system provides complete protection and in no way lowers security. Choosing "Air2" means reducing installation time to a minimum whilst at the same providing those hard-to-get-to spots with total protection. The "Air2" wireless system can be installed without defacing the structure it protects, and therefore finds its niche in buildings of importance such as churches and museums where extensive structural work would spoil the overall appearance of the building.
Air2-QDT600W detector features

Communication with Air2-BS200 transceiver

Two-way

Digital signal analysis

Yes

Coverage range

3 m

Security rating

2

Protections

Anti-opening, anti-tilt, anti-masking

Motion direction detection

Yes


Temperature compensation

Yes

Bypassable signalling LED

Yes

Pulse counter

Yes

Sensitivity adjustment

Yes

Microwave frequency

24.0 - 24.25 GHz

Battery

CR17450

Estimated battery life

3 years

Dimensions (HxWxD)

138x35x32 mm

Weight

84 g
Technical features of the system

Operating frequency

868MHz

Communication type

Two-way

Modulation

GFSK

Channel

3
Air2-QDT600W/B: wireless dual technology curtain detector with anti-masking function. Colour White.
Air2-QDT600W/M: wireless dual technology curtain detector with anti-masking function. Colour Brown.