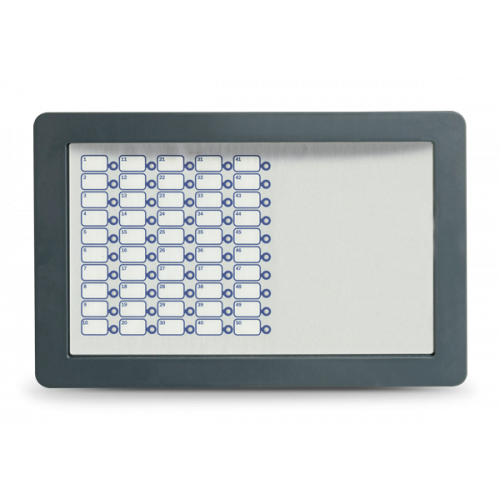 FPMLED
Module equipped with 50 configurable tri-colour LEDs (green, yellow and red)
Provided instant visual signals regarding the status of the various system elements (zones, points, etc.).
Mounts to the frontplate and, if housed in the upper opening, connects to the CAN drive bar. If housed in the lower opening, it connects to the FPM module in the upper opening.
The modules from the FPM series are housed on the cabinet frontplate, maximum of 2 per cabinet.

FPMLED-L: light-grey coloured plastic.
FPMLED-G: dark-grey coloured plastic.