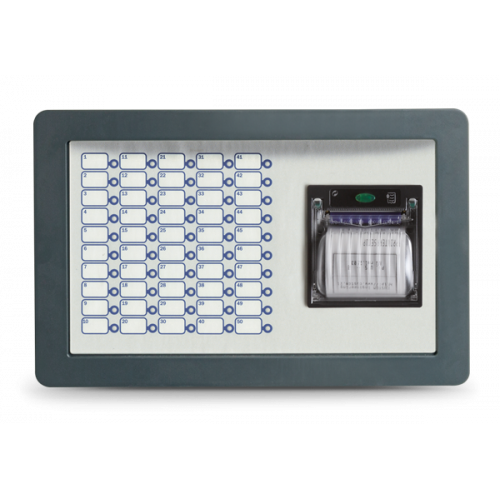 FPMLEDPRN
Module equipped with 50 tri-colour LEDs and an 80 mm termic printer
Module equipped with 50 tconfigurable tri-colour LEDs (green, yellow and red), and an 80mm termic printer, it provides real-time printouts of the events.
Mounts to the frontplate and, if housed in the upper opening, connects to the CAN drive bar. If housed in the lower opening, it connects to the FPM module in the upper opening.
The modules from the FPM series are housed on the cabinet frontplate, maximum of 2 per cabinet.

FPMLED-L: light-grey coloured plastic.
FPMLED-G: dark-grey coloured plastic.

For the certification documents, refer to the relative control panel page in which the module is installed.